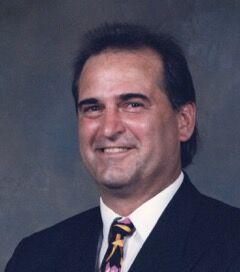 James Lewis | Death notice | news-gazette.com
CHAMPAIGN – The skies got a little more rowdy recently when Jim Lewis from Urbana passed away.
James McDermut Lewis was found at his home on June 30, 2021, outside the front door with his car key in hand. His journey was farther than his car would take him.
He was welcomed into heaven by his mother, LaVerne Lewis; father, Dan Lewis; brother, Dan Lewis; and nephew, Chuck Lewis. They are certainly all discussing yesterday's game.
Jim was born on December 12, 1951 in Concord, California. The family moved around the country several times before settling in Champaign. He graduated from Bottenfield Elementary, Edison Junior High, Champaign Central High School (1970) and the University of Illinois, BA in Physical Education (1974) and MS in Computer Science (1982).
For a brief period in the 1980s, he had a pilot's license. Jim was an Eagle Scout. He has participated in team sports throughout his life. He was very proud to learn how to kick the side for the high school football team. He was part of the ISU freshman team's special team as a spot kicker. He continued to play in sports teams and found an affinity for rugby. He has participated in rugby matches for years and socialized with the rugby club even longer. He also took a coaching tour of the women's rugby team.
Jim worked at CERL to develop software for projects for the Army Corps of Engineers. He also developed software called L-Zap designed to help people figure out how to pay off their loans early.
Jim loved to cook. He loved to throw parties and serve his signature gourmet chili. He loved to recreate meals he enjoyed at high-end restaurants or on his travels across the country and abroad. He also enjoyed escorting his mother to the annual meetings of his father's ship, the USS McDermut, for which he was appointed.
Jim was a storyteller. His stories turned to the point where you thought he was lost, but in the end, every detail mattered. He was always ready with a reference to a movie or a joke in an attempt to make someone laugh. He could chat with just about anyone. He was colorful and one of a kind.
No man has had more true friends than Bill Campo of Urbana-Champaign and Joe Mitchell of Springfield.
The last 16 years of his life revolved around health issues. Her family, sisters Carolyn Smith (Steve) from Arizona, Mary Anne Silvestri (Tony) from California and unofficial brother Daniel Yohannes and sister Lily Yohannes from North Carolina, as well as many nieces and nephews, wish to express their deepest gratitude to the Carle Foundation Hospital for treating his physical issues while dealing with his communication difficulties after his stroke. The IU Speech and Hearing Clinic also helped Jim regain much of his speech. Special thanks to Carle's cancer team for their attention to detail in working with him over the past few years. Their care went far beyond physical medicine.
Instead of flowers or charity donations, meet up with a friend to watch a Cubbies game, take a share and throw a cold one, stand up and shout a bad call, find something in common with a stranger, do someone laugh.
Cremation rites were granted by Illiana Cremation Society. Condolences can be sent to the family on James Eternal Memorial Page at illianacremationsociety.com.