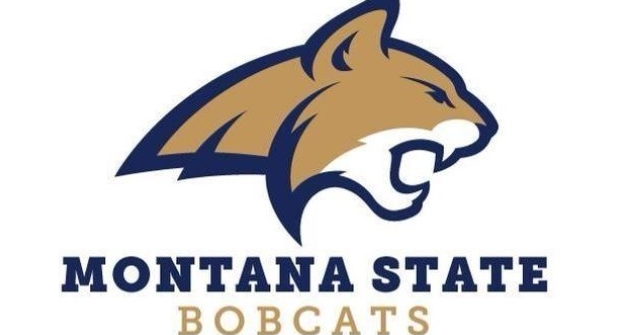 Montana State Women End Long Week With Hard-Fought Victory in Northern Arizona | Montana State University Bobcats
BOZEMAN — A tiring week looked like it could end in a multi-point disappointment on Saturday. The Montana State women's basketball team didn't let tough times lead to defeat.
The Bobcats (16-9, 11-3 Big Sky) escaped Flagstaff, Arizona with an 83-77 victory over Northern Arizona (11-11, 8-6) Saturday afternoon at the Walkup Skydome. MSU rebounded from its first loss in nine games to stay half a game behind first-place Idaho State in the conference standings.
"It was a really physical game," said MSU coach Tricia Binford. 406mtsports.com by telephone. "I was really proud that our kids kept their cool, stuck together and did what it took to finish the game really well."
MSU fell into a 13-4 hole around the four-minute mark of the first quarter but came out of it just as quickly, entering the second quarter tied 16-16 and going up 39-25 at halftime. The bench sparked MSU's 35-12 run, with Lexi Deden leading. Missoula's second finished with six points (3 of 4 shooting), five rebounds, two steals and a +4 plus-minus in 13 minutes.
"His disruptive impact defensively was huge for us," Binford said. "We had really good energy from the bench there."
The lead grew to 17 points, but NAU finished the third quarter on a 15-7 run to shoot within nine points.
"The first half we really locked down the defensive end," Binford said. "The third quarter was a sworn enemy. It was just a really tough quarter for us. Too many points that we gave up, we relaxed a bit offensively.
The Cats seemed to be slipping away again, going up 67-54 with 7 minutes and 50 seconds left. The Lumberjacks quickly went into an 11-2 run, helped by two MSU turnovers. NAU's all-court press forced two more turnovers afterwards, but their offense couldn't take advantage of them. The Cats held a 76-68 lead from 2:14 to 0:46. The Lumberjacks couldn't cut the deficit below four points.
"It's tough to win on the road, and our kids found a way in fourth," Binford said. "NAU did a great job in their press, but are really proud to have finished it in the face of adversity."
Gabby Mocchi led MSU with 15 points (5 of 11 from the field, 3 of 5 from 3-point range), while Leia Beattie scored 13 (4 of 7, 3 of 6), Kola Bad Bear scored 12 (5 of 8 on field goals), Darian White had 11 (3 of 10) and Katelynn Limardo added 10 (5 of 6 on free throws).
NAU's Lauren Orndoff scored 24 points (10 of 15 from the field).
MSU built a 12-point lead in the second half of Thursday's game at Southern Utah, but lost it and fell 70-60 in overtime for its first defeat since January 1. They rebounded 58-35 against SUU, including 21-9 on the offensive glass.
NAU narrowly finished with more rebounds on Saturday: 36-32 overall and 15-14 on offense.
It would have been easy to lose steam and focus on Saturday, considering the Cats were in their fifth state in six days.
They traveled to Idaho on Sunday and won a wild victory on the Vandals the next day. MSU took another flight to Portland on Tuesday and was back in the air on Wednesday because the game at Portland State scheduled for that day was pushed back due to COVID-19 issues in the Vikings program. The Cats invented a COVID-postponed game at SUU on Thursday and flew to Flagstaff a day later. MSU's return flight to Bozeman scheduled for Saturday night has been cancelled, Binford said, so the team will leave Arizona on Sunday morning.
Luckily for the Cats, they'll be spending the next week at home. They are scheduled to face Eastern Washington at Worthington Arena on Thursday night.
"Credit to the team and their chemistry," Binford said. "They really had a special week, in terms of their time together."