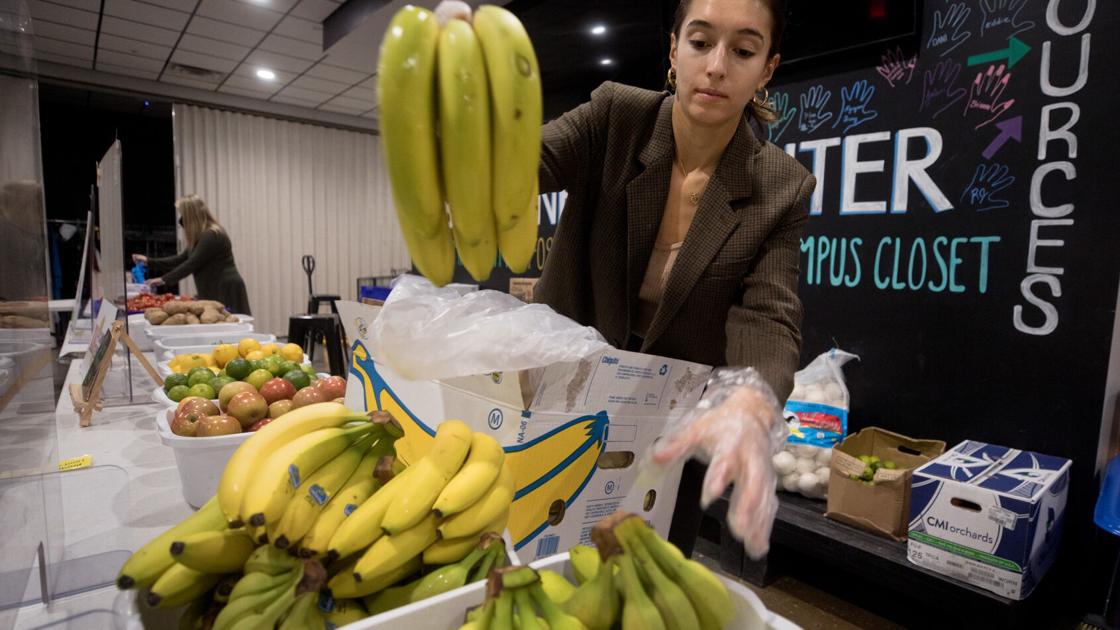 UA has resources to help hungry students worried about housing costs. Is it sufficient? | Subscriber
The pantry costs about $370,000 a year to maintain, but the AU does not directly fund this amount. Despite steady annual increases in the number of people coming to the pantry for food, the amount of institutional funding it receives has not reflected these changes.
The pantry receives $150,000 a year from the president's discretionary fund, which pays for the rooftop garden, a graduate assistant, and food costs. It receives an additional $112,000 from student service fees, which funds student staff, printing, and a full-time coordinator.
The other $108,000 the pantry needs to operate — it's not turning people down — comes from philanthropic donations, grants and corporate partnerships that staff regularly have to apply for.
The campus closet, which serves 70-80 students per week, receives no additional funding outside of student service fees.
Fostering Success, which receives about $100,000 a year from the AU to fund a full-time position, the salaries of six students and basic technology supplies, finds itself in a similar situation when it comes to finding external funds to ensure that it is able to help students who request it.
"We spend a lot of time trying to keep our own jobs and create sustainability for our own jobs. This time could be better spent creating lasting support for students," said Carrillo, who is the only full-time employee working at Fostering Success. "We are talking about a very high risk that our students face and one person cannot do much. The need is immense. »